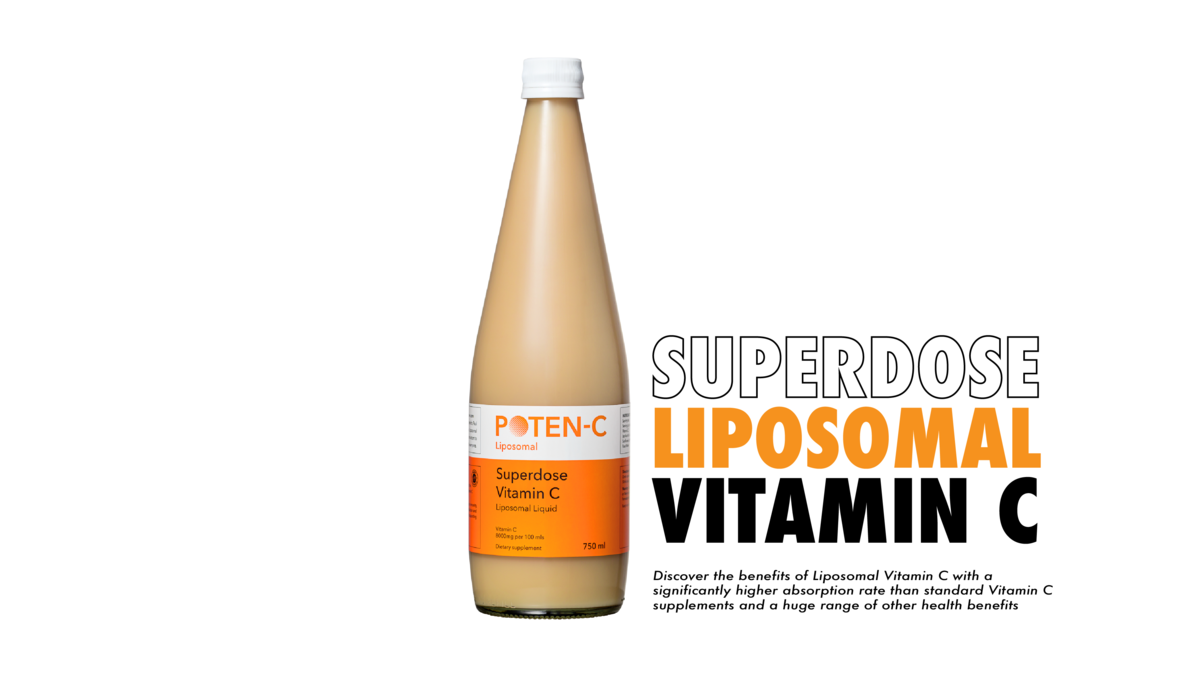 CUSTOMER TESTIMONIALS
Our customers are loving Poten-C, read why below!
I have been taking 50mls of Poten-C each morning and night before food for one month now. After the first 10 days I felt like my body had been well flushed out. Now I feel I have more energy and strength which helps me move around the house and do light exercise.


Ron Pike aged 75
I am incredibly impressed with Paul, his team and his Poten-C product. Paul went out of his way to personally deliver Poten-C when the delivery went astray on the Courier end.

It is an amazing product for superb price. We are really grateful to be able access the product and see it's benefits . My sister has stage four cancer and my father has vascular. Alzheimer's, both grateful recipients of Poten-C.

It is a great product , made by people who really care. Thank so much Paul and team for going the extra mile. Your story is incredible.

Joanna Sharp


Just wanted to write and say thank-you the bottles have arrived and I am a week back into the Vit C and feeling a drastic improvement :). As promised below is a short review for you.


As an active 28 year old, who works and recreates in the outdoors I didn't expect to wake up one week and have to sit down half way through walking down the stairs cause I couldn't make it, sleep through moving into our new home or be house bound for months ... but I was ... caught out by an undiagnosed illness I lost my quality of life for 4 months. Multiple doctors appointments, specialists and tests to no avail, I was trying alternative medicines, homeopathy, naturopathy.. anything that would help me. Still to no avail, until visiting family over Christmas and they gave me a bottle of their Poten-C, I was taking 140mls a day and within a week I felt improvement.


A month down the track and my energy levels have lifted, my cognitive function is returning, the muscle and joint pains have subsided and my outlook on life has improved. The results are anecdotal, and possibly we will never know the cause or treatment but I have no doubt that Poten-C has had a significant influence in returning my quality of life. Thank-you.

Racquelle
I have a rare eye disease (commonly called birdshot) which causes inflammation in the eye. To try and hold this at bay I have been taking some very harsh medications over the years.
About 4 years ago, I developed a rash down the length of my forearm which was one of many side effects that I developed from taking Cyclosporine. Even when I came off this medication, the rash remained.
Also, due to age and sun damage I have had a number of skin cancers cut out and so decided to try Poten-C.
I now take a 50ml shot of Poten-C each morning, I have also been applying it to my face, arms and legs. I was extremely surprised to see that the rash on my arm has started to disappear!
I am really interested to see how things progress down the track.

Kerry McClintock
The best 2 weeks of this year was when i started Poten-c. People are regularly saying i'm looking better. I have colour and with more energy, (I do have down days). Overall i believe this concentrate benefits me. Pauls enthusiasm about his product motivated me to try it, i'm glad i did.


I started the Poten Vitamin C, early Nov 2018 & within 2 weeks had remarkable results. People were commenting on how good i looked.
I strongly recommend to family and friends.
Paul has been so helpful & a wealth of knowledge.


Mark Richards from Botany


In July 2019 my husband and i stated taking Poten-C, as we believe in the incredible healing powers of high dose Vitamin C. We have been taking it in our daily diet, either 50mls or 100mls per day. We took this for a wellness maintenance reason and to prevent any Winter illnesses touching us. We have definitely kept those Winter Illnesses at bay, neither of us have been sick all Winter. We also have found our energy levels have increased hugely and for a couple in our 60's we really do appreciate this extra burst of energy as we work full time and of course get very tired at the end of each day. We are very pleased to report that both of us have felt fantastic since taking Vitamin C and we know this is due to pure Poten-C. Extra energy and continued health and well-being.

Deb Crowe from Auckland
I have taken many Vitamin C supplements over the years including the liposomal sachets; however I find this liquid is easier to take, stronger and makes a noticeable difference – you know it's doing something.


Shelley & Travis Moan from Auckland


Your juice works, my energy went up. Great!


Reinhard Klette from Kohimarama
Amazing stuff! I want more!


Richard Goatley (Altezano Brothers)